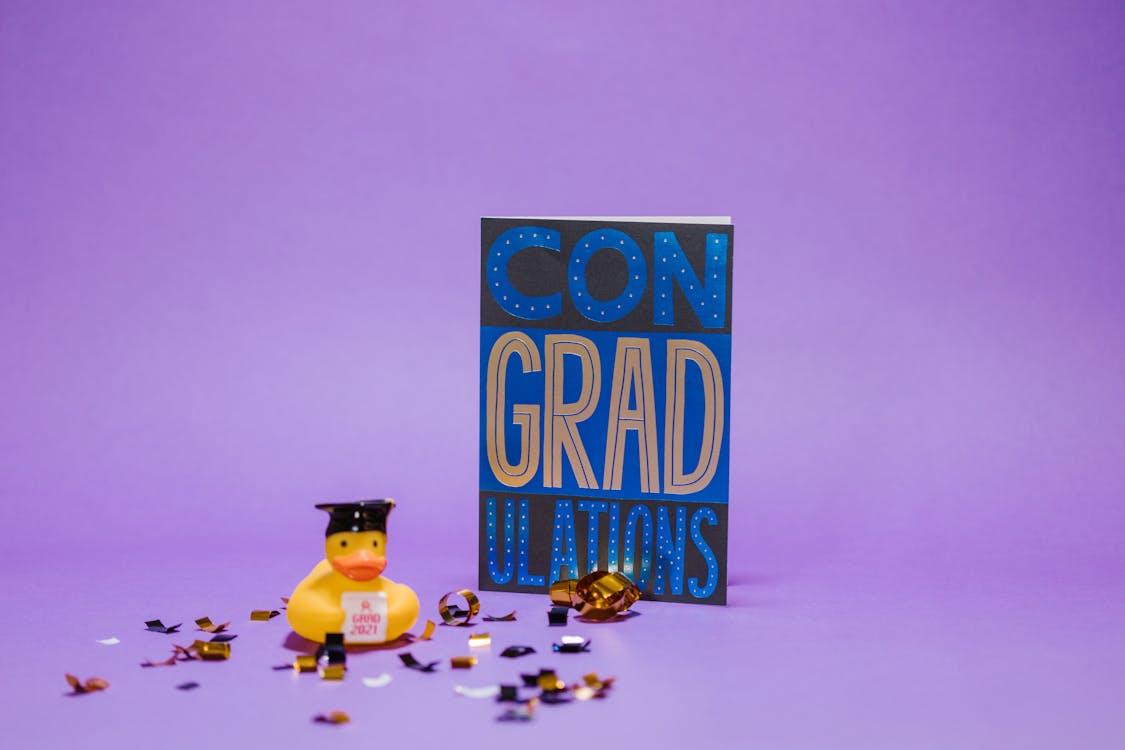 Preparing for your child's graduation is one of the most exciting and proud times for most parents. Whether you are planning a small and intimate family gathering to celebrate or if you intend to host a big celebratory bash, ordering graduation announcements in bulk is highly recommended. The process of planning a graduation party is stressful enough, which is why ordering the announcements in bulk can be very wise.
Ordering announcements in bulk is a way to alleviate some of that stress and added pressure you are experiencing without sacrificing the look and aesthetic you are going for with the invites themselves.
Saves You Time
When it comes to planning parties and events, saving time is imperative. Opting to order your cards in bulk removes the hassle of reordering each year. If you have a specific theme that you repeat every year, such as implementing university colors and using specific fonts, it is advisable to order in bulk. Browse through graduation-specific announcement cards that are most suitable for your preferences, as well as the style and theme you intend to go with for the event.
Saves on Costs
One of the biggest advantages of shopping for graduation and announcement cards in bulk is the ability to save money. Reduce the cost of the upcoming graduation party you are planning by ordering pre-designed graduation announcement cards.
If you choose to shop for announcement cards in person at a local retailer, you will likely pay at least a few dollars for each card. Additionally, it is not guaranteed that a retailer will have the number of announcement cards you need for the graduation party you have in mind.
Opting to order graduation announcement cards online is a way to drastically reduce the cost of each card you are paying for individually. Rather than paying upwards of a couple of dollars per card in a retail shop, you can cut the cost to cents per card, depending on the number of cards you require. Additionally, ordering blank envelopes from a wholesale announcement printer such as Environ is a way to reduce costs when sending out the cards to guests.
Flexible Design Options
Whether you have a custom design for your upcoming graduation announcements or if you are looking for inspiration through ready-designed cards, EnvironPrint can help you accomplish any goal you have in mind. We provide flexible design options for all of our graduation announcement cards in addition to other occasions.
If you are in a rush, do not worry. We offer 2, 3, and 4-business day production times to help meet just about any deadline you are working with for your upcoming graduation party. Even if you are on a tight deadline, we will do our best to deliver exactly what you need on time, every time.
When you already have a design in mind, you can get started right away with EnvironPrint. At EnvironPrint, we want our clients to enjoy a truly seamless experience when browsing our Event Cards and templates in the customization preferences.We also print labels and stickers for a variety of purposes.
Our online service allows you to quickly upload and edit your design while selecting the best personalization options for your upcoming planned graduation event. To get started, choose the number of cards that are right for you. The standard quantity options we currently offer are:
1

10

25

50

100

250

500

1000

2000
If you require a different number of cards printed or are interested in an even larger quantity than 2000, do not hesitate to reach out to us at EnvironPrint directly for more information on your options.
Personalization is an Option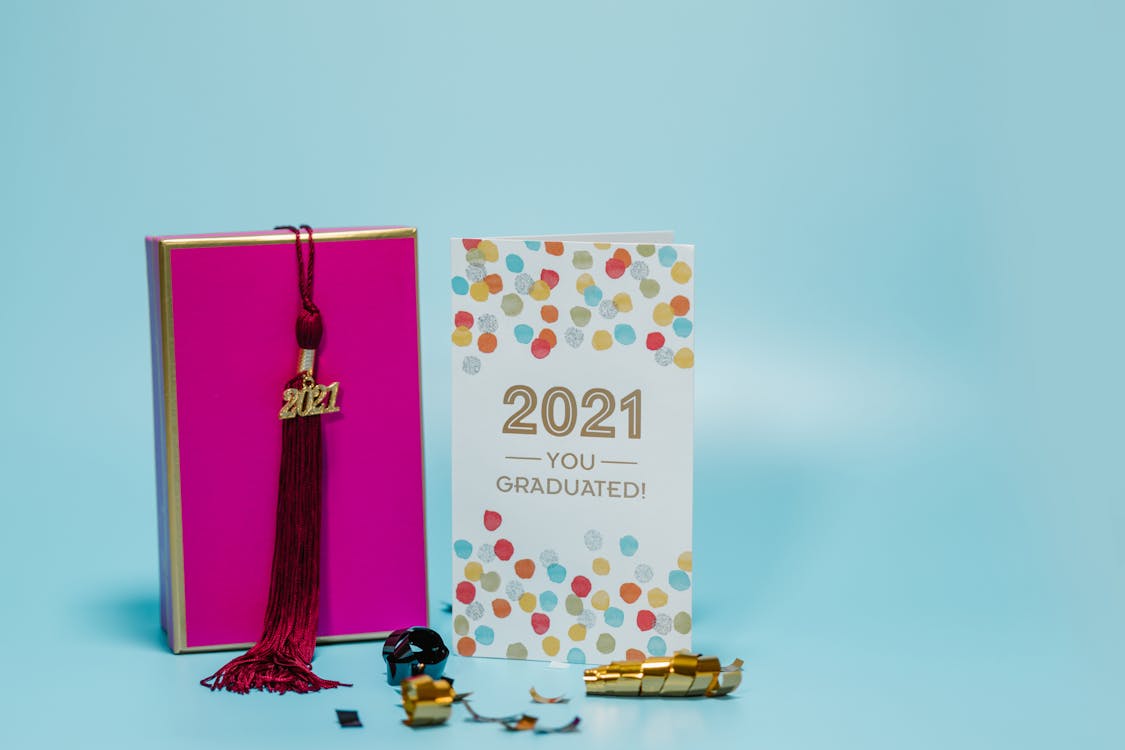 At EnvironPrint, we know how important it is to get your party planning for a graduation gathering just right. Personalization is often a pivotal component to hosting a truly memorable event, especially when it comes to graduation parties. We offer a wide range of personalization options with all of our announcement cards. Whether you have a specific look and feel in mind or are open to different styles and materials, we have you covered.
Premade sizes of announcement cards that we currently offer include:
6" x8" (After Fold)

6.25" x 6.25"

8" x5" (After Fold)

11" x8" (After Fold)
If these premade announcement sizes are not what you are looking for, don't fret. We also provide the opportunity to request a customized width and height for your cards. Using a customized width and height for a graduation project is perfect if you already have a completed design with set dimensions ready to go.
With EnvironPrint, choose whether you wish to have your announcements come with no fold or a half fold to fit with the design and layout you have selected for your cards. You can also choose whether to print solely on the outside of your cards or both the inside and the outside of your announcement cards.
Material thickness matters, which is why we provide options for all of our printed cards and designs, including graduation announcements. We currently offer the following material thickness options for our announcement cards:
14pt. Cardstock (Economy)

16 pt. Cardstock (Standard)

18 pt. Cardstock (Premium)
In addition to choosing the suitable material thickness for your cards, you also have the option of selecting a custom corner shape. We currently offer both square and round corner options for announcement cards and die-cut solutions for highly customized prints. If you have a particular shape or design that you would like apart from traditional rounded or square cards, we will work with you to make your vision a reality.
Selecting the right finish can help tie your graduation announcement's entire design and aesthetic together. We offer the following finishes for our announcement cards:
Gloss

Matte

Premium High Gloss UV

Premium Soft Touch Matte
Once you have made your personalization selections, you can then choose whether or not you would like to include envelopes with your order. We offer standard and premium envelopes for those who intend to send cards or announcements out in the mail or for those seeking a more formal delivery method.
It is also possible to order a sample for the graduation announcement you have in mind with any specialty print projects, especially if you still have planning time available. A proof will provide you with a single print of your uploaded or select design along with your personalization preferences.
Ordering a sample is highly recommended, especially when you are uploading a custom design or if you are new to the process of creating and ordering digital prints for any event. Your proof will help you determine if you have chosen the suitable material, the proper thickness, and the correct type of design or uploaded design file.
Small and Large Businesses Welcome
EnvironPrint is well-versed in working with both small and large businesses in addition to individuals who need a quick one-off print job. We welcome just about any sized order into our facilities, and we provide the fastest turnaround times available in the digital printing industry.
From assisting locals and small businesses to medium and large-sized organizations, we have extensive experience in the digital printing industry.
Even if you are working with a strict deadline or your upcoming graduation party is fast approaching, we enjoy challenges and will strive to work with any timeline you provide. At EnvironPrint, we know what it takes to get printing jobs done not only quickly but right the first time.
Why Choose EnvironPrint?
EnvironPrint is a prominent digital printing company situated in Watauga, Texas. Initially launched in the early 2000s, EnvironPrint has since expanded and become one of the area's top printing providers. When working with EnvironPrint, you can take advantage of top-notch digital printing technologies and resources that are not always available elsewhere.
At EnvironPrint, we are not just another run-of-the-mill digital printing company. We take our work seriously, as well as the environment we live in. We strive to ensure our carbon footprint is minimized at all times and work with technologies that help to reduce waste and excessive resource usage. We enjoy taking on challenges and meeting tight deadlines, which is why we are confident that we can help you with any digital printing job you need at any time.
We offer the highest quality materials for all of our custom digital printing jobs and used water-based ink with no solvents for optimal printing outcomes every time. We use the best laser-cutting technology available on the market to deliver vibrant, colorful, and attractive results with each project we take on. We take pride in the level of quality we produce for both individuals and large-scale businesses alike.
Whether you are looking for custom printed graduation announcements for a family gathering or if you intend to send announcements to hundreds of guests, we can help. Contact EnvironPrint to learn more about our digital printing services and discuss the graduation announcements you need for your next upcoming gathering today!