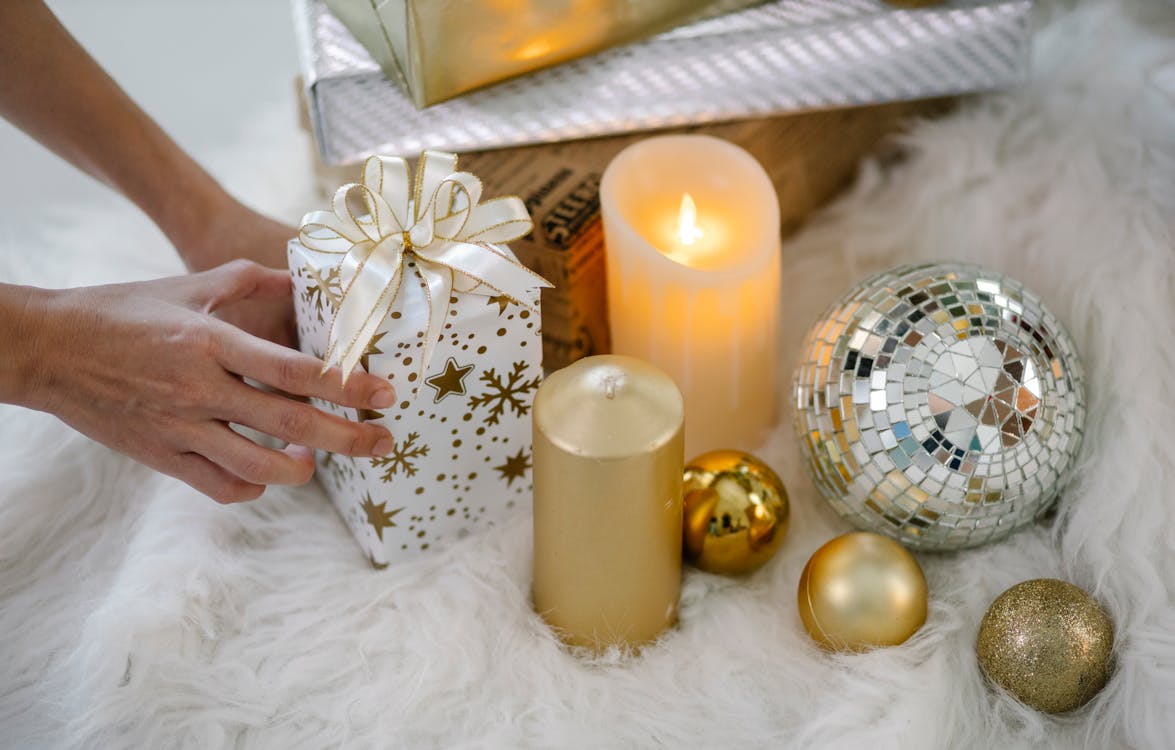 When it comes to the visual representation of a company, many owners forget simple ways to leave their brand lingering in a customer's consciousness—methods such as appreciation cards, emails, or even packaging.
How Does Candle Box Packaging Add Value to Your Business?
When someone orders a candle from your business, the candle box packaging is the first tangible thing they see from the company. Packaging makes the first impression. A customer can be dazzled before they even know about the product. The customized packaging that candles use sends a strong message when done right.
There is an 'unboxing' trend online. It's worth understanding the impact packaging can have on a business. Influencers post videos about receiving packages and opening them on camera for the world to witness.
The Packaging Provides Information About Your Brand
The design on the candle box packaging is a blank slate that allows the company to share information and style. A scene is put together through creative avenues such as font, materials, and colors. So, what should that scene say about the product and business?
Brand and Logo
The logo should be prominently displayed wherever the customer will first come in contact with the box. Whether that be on the top of the side, this is where the calling card is left. What's the message the brand is trying to convey? What should the customer feel coming into contact with the logo? This is a top piece of the brand identity.
Name and Type of the Product
Once the story has started with a brand and logo, the next chapter should be about the product. Each candle should have a box that uniquely identifies it. The name and any other detail that sets it apart from others in the inventory. So, things like color, size, and even fragrance are points worth noting on the packaging.
Brand Story
Every company has an origin story. Add to the box a taste of what brought the company to life. Whatever makes the brand special, add a blurb to the box. It sets candles made by a company apart from every other one on the market. The brand story is how a customer can find a way to relate to the business and the products it makes.
Ingredients and Quantity
Another aspect to add to the packaging is what the candle is. Particularly ingredients make this candle special when it stands against any other brand. More now than ever, people want to know what they've got sitting around the house. There comes a fondness for candles that use better ingredients. Customers see it as an increase in quality as well.
Don't forget to list how many units are contained within the packaging.
The Packaging Impacts Brand Perception
Studies show that almost half of consumers believe that when a package is eye-catching, and they can tell an effort was made, it's worth paying more for. Even more, consumers will suggest the same product to their friends when the package has been branded.
Essentially, the more inviting a candle box packaging is the higher sales increase. Whimsical and informative packaging creates attention due to how many potential customers are drawn in. Most importantly, when what's inside the packaging is as good as they believe it to be, it reinforces their trust in the brand and the product.
This is especially key for new customers who have been recommended the candle. Or even people who decided they wanted it from seeing someone else talk about it. New customers are going on a limb to give a new brand their loyalty. When packaging captures their interest, and they are happy with what they've received, it's a long-term situation.
The Packaging Provides Protection to the Product
As interesting as candle box packaging can be, it would fail if it didn't do the job it was made for; protect the product. The idea here is that compelling packaging should also keep the product safe from the elements. Since anything can happen while the box is on a journey to the customer, materials that can hold their own through rain, sleet, snow, heat, humidity, and even light exposure should be used.
No matter how many candles are being packed away for transport, they need to have appropriate, temperature-observant padding. Candles, unlike other products, can be altered due to heat. They are born to melt, so companies must be acutely aware of the potential for damage.
On a side note, business owners should be conscious of how much padding goes into a package. The items inside need to stay safe but also not be wasteful. The more mindful a company is of how they are using resources, says a lot about them.
Packaging Ideas for Different Types of Candles
As everyone knows, one size does not fit all. Putting together a list of the best packaging is much work. Customizing a look and feel for each candle is an effort that is worth it but can be quickly overwhelming. Below is a list of things to try for various candle types.
Taper Candles
Tapers may be budget-friendly candles, but they don't have to look. The likelihood of them being sold individually is low, so seize this chance to box them with enough surface area to relay a story. The candles may need to be mundane, but their packaging can give the fun that the tapers can't by coming in brightly colored sturdy boxes.
Make the fonts playful and provide a window where the customer can touch the candles before they even open the box.
Votive Candles
Votives also come in sets. These are the most popular due to their size, and they conveniently fit in so many candle holders. For this type, square packs are a great choice. On each side, offer a tidbit about the company, with the top showcasing a bright logo.
Aromatherapy Candles
The highlights of aromatherapy candles are the calming scents. When a customer pulls the first tab open on the box, they should be in heaven. Each scent should have its own individually themed boxes that reflect what's inside and how the customer will feel after lighting it.
A candle company will want extra protection to keep those smell-goods contained. Suggested uses should be printed on the inside of the box when it's opened to heighten the excitement.
Decorative Candles
Each decorative candle is its own masterpiece. The candle box packaging needs to be as original as the candle. Because decorative candles come in various shapes and sizes, there will need to be a custom design. This package will need extra protection to ensure a fruitful delivery. Your logo must blend into the solid color scheme to match the box with the font on the opposite side of the color wheel to stand out.
Pillar Candles
Pillars are like sturdy tapers with variable sizing. For a descending set, you'll want space for three in a box that celebrates the set as unique and similar simultaneously. A box with a stair design will ensure each candle fits in its own space while being part of the collective.
A window across all three parts will show the consumer that they all favor each other. A front-facing window with a logo on the opening flap is for single pillars. Both candle box packaging styles would look amazing in a box adorned with info about the brand in bright-colored snippets.
Tealight Candles
Tealights are fun because they float, can be used in abundance if there's an emergency, and can also be full of fragrance. Because of their small, flat stature, a great way to send them is stacked. Sets of different amounts can be boxed where an entire panel is devoted to branded storytelling.
Elevate Your Candle Box Packaging with EnvironPrint
If, after reading this, you're feeling pumped about breathing new life into your candle box packaging, we can help. EnvironPrint has created a system where the business owner is the master and commander of the image attempting to be portrayed. We want you to be proud of the product and excited about releasing it.
We work with business owners each step to ensure that the packaging that was dreamt about is exactly what will bring joy to the customer. With options such as four finishes, printing on one or both sides, water-based ink, and multiple layers of thickness, we offer the perfect finishing touches to take your presentation to the next level.
Start on your updated candle box packaging here.